How Do You Clean Up After a Fire?
Are you in need of fire and smoke cleanup? If a fire has recently occurred in your home, it will be important for you to get the help you need. Here is a friendly walk-through of the steps that are necessary for cleanup after a fire.
All furniture that has been affected must be removed. If anything can be salvaged, it should be sent to a restoration authority.
The soot and smoke must be cleaned up from the walls. In order to clean up the remaining vestiges of the fire, it will be important to use a detergent solution that will effectively remove the soot.
Wallpaper will need special treatment. While it is true that washable wallpaper can be cleaned in much the same way as painted walls, it is important not to wet through the paper.
Ceilings can be washed last. When all the areas of the room are completely dry, they can be repainted. For this process, it may be preferable to consult a professional interior painter.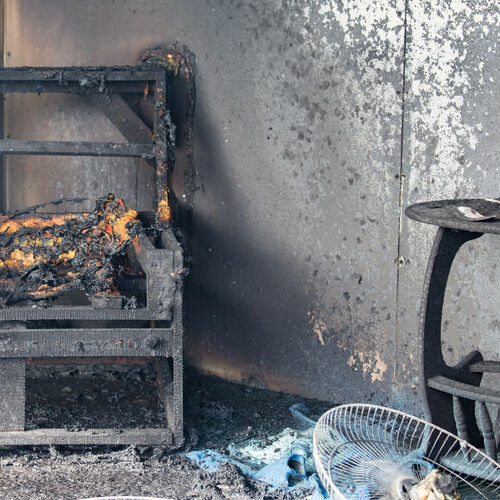 Does the Smell of Smoke Ever Go Away?
If a fire has occurred in a home, it will be extremely unlikely that the smell will go away on its own. While homeowners may grow accustomed to the smell, it is important to note that simply "airing out" the home is not something that is effective. The damages and remains of a fire that has occurred in the household will need to be professionally removed and should be considered a serious issue. Home value is important, and homeowners deserve to live in a healthy, sanitary home.
Is it Safe to Sleep in a House After Smoke?
If there has been a fire in the home, you may be asking yourself as to whether or not it is safe to sleep in the home. For that answer, it's important to consult proven studies. If the smoke and fire damage has not been properly cleaned up, the fire damage is considered a safety hazard. Soot and particles can clog up the lungs of home inhabitants. Until a professional fire and soot cleaner has visited the residence and cleaned up the remains of the fire, the home will not be considered entirely safe.
Is it Safe to Sleep in a House After a Small Fire?
Has a small fire occurred in your household? If so, you will probably want to investigate whether or not it is safe for you to continue to sleep and live in the home. Unfortunately, even if the fire is small, it will still be important to have the soot and fire damage professionally evaluated. It is always important to consider any possible health hazards when it comes to yourself and your family. Smoke damage is a huge health risk, regardless of whether the fire has occurred in multiple rooms in the home or only one.
Will You Wake Up In a Fire?
It is critical that homeowners ask themselves the hard questions in terms of fires and other possible natural disasters that can occur in and around the home. Unfortunately, the odds are that if there is a fire in your home, that the smoke will reach rooms in the home before the fire does. If family members are sleeping, there is a chance that you or your family members won't wake up in a fire.
Fire Cleanup Companies Near Me
If you are looking for a capable fire cleanup company that is in your neighborhood, one of the best things that you can do is enter "fire cleanup companies near me" into your preferred search engine. After doing so, a list of companies that are in your area will show up on the screen. At that point, you can review the credentials of each company and select one that suits your needs.
Fire Cleanup
If you need a fire cleanup for your home or property, it may be difficult for you to find the right resources. A good fire cleanup company will be insured and have appropriate credentials for the jobs they are being tasked to do. As mentioned previously, an internet search will turn up good options. You may also want to ask a friend or neighbor for a referral.
Fire Cleanup Near Me
Are you wondering what is involved in fire damage restoration? The answer is fairly straightforward. Fire damage restoration is a process that encompasses mitigating damage, providing smoke damage cleanup, and water restoration as quickly as possible to the event date. This is because homes are fragile, and need to be cleaned up as soon as possible in order to maintain the previous stipulated value.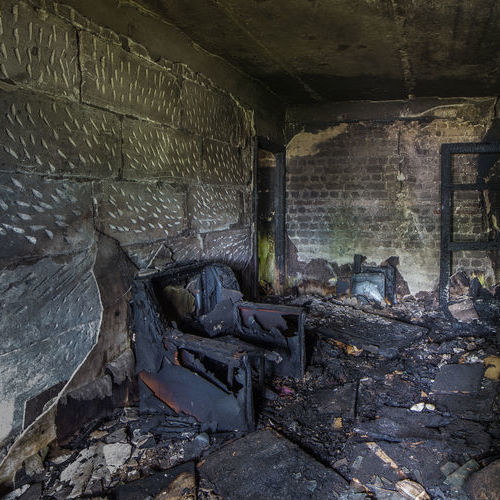 Cleanup Fire and Water
If you need a fire and water damage cleanup company, it will be important to review their credentials as quickly and efficiently as possible. Look over the company website and give the company a call to see how quickly they can be at the residence.
When you need fire cleanup in Broward, Palm Beach, and Miami-Dade Counties, FL, the best company to call is Restore Experts, Inc.. Please give us a call at (954) 548-5613 to receive assistance today.