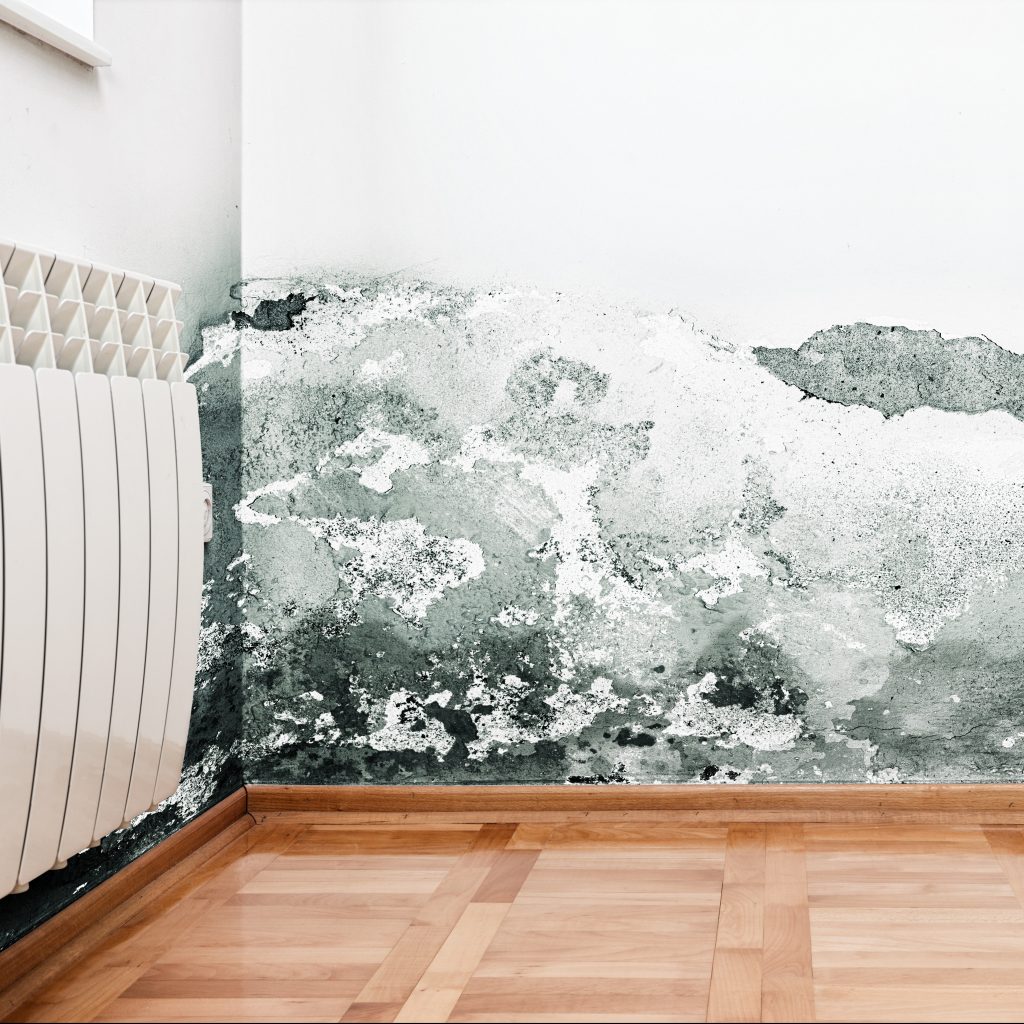 Your Mold Removal Specialists
One of the most common issues when it comes to water damage is mold. Microscopic mold spores can exist in almost any space, indoors or outdoors, and can be very difficult to remove from your home or office if you don't know how to properly treat it. Because of how it operates, mold almost rarely is ever 100% gone. Because it is present everywhere and the spores are microscopic, they can float in the air, entering your home or office through doors, windows, your AC/heating setup, or even on your clothing or pet fur. The Restore Experts, Inc. technicians provide comprehensive mold removal throughout the Broward, Palm Beach, and Miami-Dade Counties, FL area to eliminate even the smallest mold particle. Call us today at (954) 548-5613 to learn more about our mold removal techniques and how we can help you.
What really triggers mold growth is moisture. When existing mold spores are exposed to water – like the kind of damage that occurs to your home or office in the wake of a hurricane or flood – the mold colonies can explode in size, covering a variety of surfaces.
Left unchecked, mold is dangerous for your health. If not properly removed, it can cause respiratory issues that can not only persist over time but can become worse. If you see mold, particularly black mold, in your Broward, Palm Beach, and Miami-Dade Counties, FL home it is imperative that you call the professionals at Restore Experts, Inc. for mold removal as soon as you can. Our experts will provide complete mold removal in your home to prevent dangerous conditions.
What You Can Expect
Our experts will arrive on the scene and assess the amount of overall water damage and mold contamination. We check for any leaks or areas of standing water and work to remove excess moisture from your home or office first and foremost. If the moisture is not dealt with, removing the mold will be a redundancy as the mold will no doubt return in full force.
After we are certain that there are no sources of water leaking into the property, we conduct the cleanup efforts. That means removing the mold and mildew from any and all surfaces and employing sanitary measures to make the area, okay to breathe again. Odors are also dealt with as no one wants that old, moldy water smell permeating their home or office. We cover each and every area of your home and office including basements, bathrooms, window frames, plumbing, ventilation systems, drywall and subflooring, cabinets and furniture, wallpaper, fabrics, carpeting, any water-damaged mattresses, and any other surface or furniture that may have not only been affected by mold but water damage as well.
Once we are certain that we have cleaned the mold thoroughly, we take the time to not only sanitize all the areas affected once again but also to caulk areas like bathrooms and kitchens to ensure that areas in which the mold can spread and grow are reduced.
When we feel confident that the area has been properly sanitized and that everything has been properly sealed to protect against further growth, we move on to draperies and furniture, cleaning them thoroughly to prevent the spread of the mold spores that are in the air. Once again: mold is nearly impossible to truly eliminate but having 99% of the mold gone is a lot better than nothing.
Your Reliable Mold Eliminators
The professionals at Restore Experts, Inc. have a vast experience to draw from in the area of water damage and the related issues that can arise from it. Mold is a nasty beast and can become a huge issue if left unattended. That is why calling our technicians immediately is the smartest move that you can make. Why handle the disgusting cleanup effort that could leave you sick when you could call in the professionals to assist with the problems in a quick and timely manner.
Don't let mold cause damage to your home or your health. The Restore Experts, Inc. team can eliminate mold in your home for easier breathing and protection against structural degradation. Call our experts now at (954) 548-5613 to schedule your mold removal appointment in the Broward, Palm Beach, and Miami-Dade Counties, FL area.