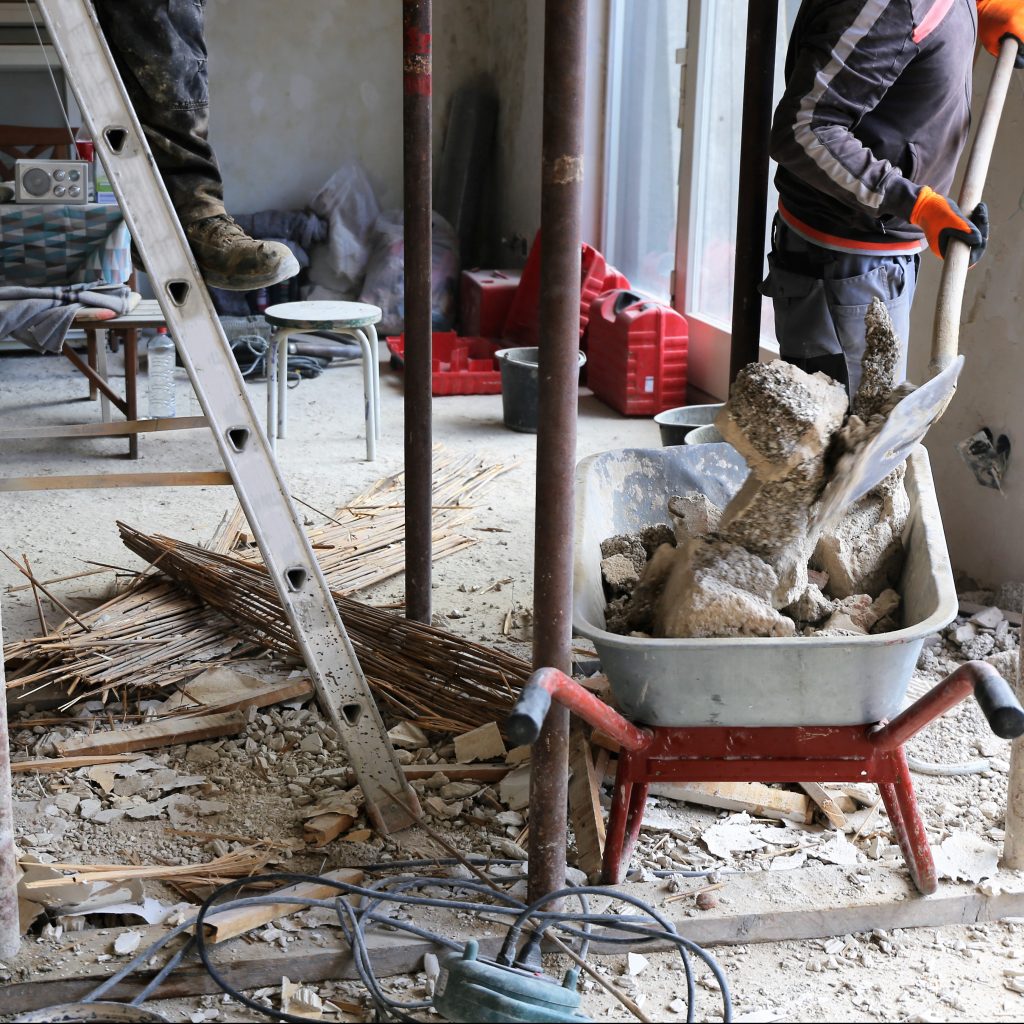 When You Need a Pro
Water damage is a nasty beast. In the wake of a flood or hurricane, you can see a vast amount of water damage to your home or office. But what you don't know is that for every area that you can see affected by water damage, there are likely another handful of areas that you cannot see that have been affected as well. Water damage can create a number of problems throughout the structure, weakening or damaging certain points and, worst of all, spreading mold throughout the area. If mold is left unchecked, it can be very dangerous to people, creating hazardous respiratory issues that can worsen over time. That is why it is imperative to call in the experts who have been providing flood restoration services for a living for a long time. Restore Experts, Inc. works throughout the Broward, Palm Beach, and Miami-Dade Counties, FL area to provide expert structural drying that prevents problems like mold, warping, and more. Call us today at (954) 548-5613.
Here When You Need Us
Each technician will come out to assess the damage and the water-logged throughout the property. From there, we create an outline that allows us the best plan of action for removing that water, drying out the property and taking the steps to properly sanitize everything so that it is safe to inhabit.
Only after we have ensured that the area or areas are completely dry will we move forward with sanitizing those areas. We want to make sure that you don't have to worry about becoming sick due to contamination caused by the standing water. We make your home or office as safe to inhabit as it possibly can be, removing all traces of the standing water as soon as possible.
We use industrial cleaning and drying methods that are meant to perform far more than just a surface or visual clean. The equipment that we use is meant to get into the crevices throughout the structure as well as behind walls and under floors to remove that excess water, preventing further damage from occurring.
Restore Experts, Inc. has been dealing with water-related damage for many years and knows the proper procedures to implement to get your home or office free of any water, preventing damage to walls and floors that may lead to costly repairs down the line. Because we know the level of damage that can be caused by water, we take a thorough approach to its removal.
Contact Our Professionals First
Be sure to call in the professionals at Restore Experts, Inc. today if you have water in your home or office and suspect that there may be other areas affected. We will take thorough precautions and all the steps necessary to remove that water from the area and to dry it so that water won't return to wreak havoc. Call us today at (954) 548-5613 when you need structural drying in Broward, Palm Beach, and Miami-Dade Counties, FL.