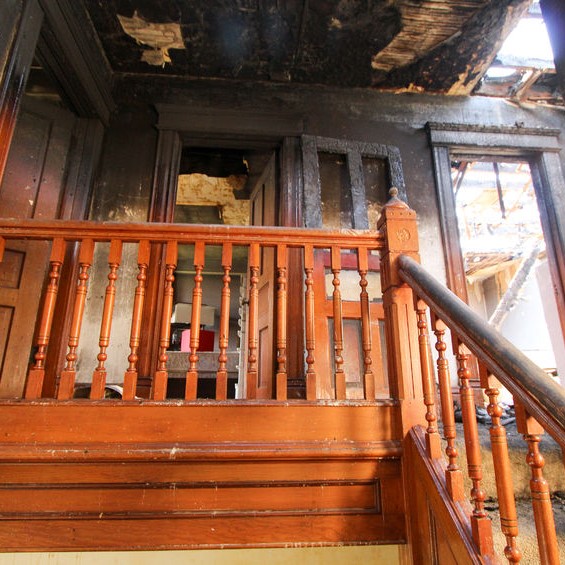 What is considered smoke damage?
A house fire isn't something anyone wants to experience. Not only can a home be damaged or destroyed, but personal belongings are too, and worsts of all, lives are often lost. Beyond the worse things possible though, if the home isn't destroyed and nobody perished, the next worse thing to handle is the smoke cleanup.
Smoke damage to house can be far worse than the eye can see. You can experience smoke damage without fire too, like smoke damage from fireplace. Smoke damage to houses can also come from other fires, like smoke damage from neighbor's fire from their house or their grill, a burn pit, any number of other sources. 
Smoke damage is deemed to be anything that is has been impacted negatively by smoke. It could be nothing more than an unpleasant smell or something along the lines of a structural damage. Smoke damage isn't all the same and each type will have different ways for smoke cleanup. The factors that create different environment that will determine the smoke cleanup process are:
Fire temperature
Fueling materials
Location of the fire
Depending on the damage type doe, the restoration and smoke cleanup will be impacted by these four types of smoke damage.
A Protein Residue: This smoke damage come from kitchen fires of a low-temperature nature leaving minimal amounts of smoke, soot, or streaking. However, finished surfaces like cabinetry can be permanently discolored, but not all smoke damage is visible, but the odor is strong. If a thorough smoke cleanup isn't done, the unpleasant odor will intensely permeate throughout the entire structure and remain without a thorough smoke cleanup.
A Dry Smoke: A fire fueled by paper or wood creates a dry smoke because of the high temperatures it burns and how fast it spreads. After the smoke has cleared, the surfaces are covered in a light powdery substance, an easy smoke cleanup. However, it will seep into pores of everything, and the smoke smell stays. A deep smoke cleanup is needed to remove the smoke odor completely.
A Wet Smoke: A low heat from a smoldering fire will create a wet smoke, typically from rubber or plastic actively burning. A distinct smell with smaller flames are thick and have black soot with a dense, sticky smoke that covers every surface in the structure. Special equipment and process is needed for the smoke cleanup from this type of fire.
A Fuel or Oil: These petroleum residues aren't commonplace in business and homes. It does create a sticky ad thick smoke that is difficult to clean. The leftover smell is heavy and unappealing, easily noticed, destroying any type of clothing, curtains, upholstered furniture, and other materials if not smoke cleanup and washed promptly.
Can you live in a house with smoke damage?
It isn't recommended to remain living in the house until a thorough smoke cleanup procedure has been completed. The smoke from any object that has burned will contain carbon dioxide, carbon monoxide, and soot. If other items catch fire, the chemicals within them can are in absorbed and become part of the fire and smoke too.
Smoke damage will cover the entire structure, clinging to walls, seeping into furniture, and clothing, damaging electronics, and settling into the ductwork. Once it is the ductwork, each time the HVAC system turns on, the odor will flow through the entire structure.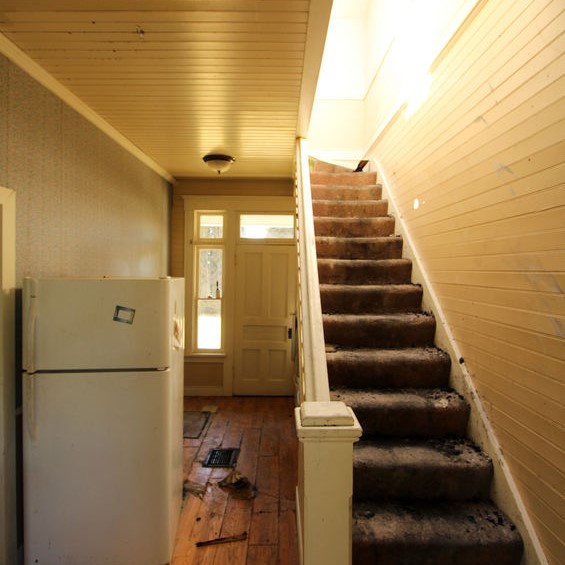 Can smoke smell be removed from house?
Scented aerosols and candles will provide a temporary mask, but they will not eliminate the odor. Ventilation will seem to remove some of the smoke smell, but is only diluting the odor, not permanently removing the smell.
For the smell to be removed completely and permanently, the source of the fire must be removed first. No matter how deep and how much we clean, if the source is still in place, the odor will stay.
The smoke cleanup process takes determination and perseverance, and severe smoke damage will require the services of professional restoration experts. They have the equipment and techniques to completely and thoroughly perform a smoke cleanup that will leave your home fresh and clean smelling again. 
Okay, so you've experienced a fire in your home and there is smoke damage and you're asking, "How do I clean my house after smoke damage?". Next to restoration experts, the American Red Cross are experts at smoke cleanup and recommend tri-sodium phosphate products. Following the label directions, TSP reduces smoke and other odors in fabrics. They also offer the following suggestions:
Smoke and soot can be removed from floors, furniture, and walls, with mild detergent or soap mixed with four to six teaspoons of tri-sodium phosphate and one cup household cleaner or bleach with one gallon of water. With clean rags and wearing rubber gloves, go over these surfaces then rinse with clear warm water and allow to dry thoroughly.
Smoke and soot odor can be removed from clothing simply by washing in bleach water and TSP if the fabric is bleach safe. If not, washing clothing in cold water with the usual laundry detergent and1 tablespoon of pure vanilla extract. Call (954) 548-5613 today for smoke damage cleaning in Broward, Palm Beach, and Miami-Dade Counties, FL.