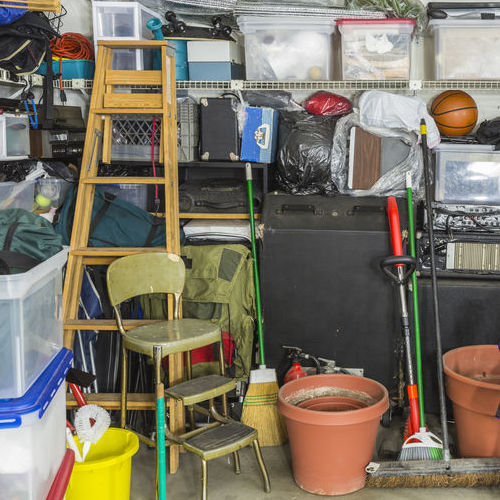 What is the Average Cost to Clean a Hoarder House?
The final cost for cleaning a hoarder house depends on how large the home is, and how bad the hoarding has become. The price also depends on the talent and skill of the cleaning crew. For a professional level cleanup, the first-day alone can cost one thousand dollars a day. Other clean-up companies that feature hoarding cleanup charge between ten and twenty thousand dollars for the job.
How Do You Clean a Hoarder's House?
Are you wondering how to clean a hoarder's home? Please don't worry, because there is a standard method. Please review the following list to learn more about this important service.
Review the home, the exits in the home, and the amount of clutter. After reviewing the amount of clutter that must be cleared, and the manpower and resources available, a strategy can be deduced. Determine a time table and a goal for the project.
Wear proper safety gear. In some cases, a hazmat suit needs to be involved. This is because there may be human waste or bacteria in the home. Googles and a face mask are also recommended. There also may be glass or traps, or falling objects from heights.
Bring lots of cleaning supplies. It's critical for you to bring plenty of cleaning supplies and tools so that you don't have to run back and forth from the grocery store. Cleaning supplies include window cleaner, surface cleaner, sponges, mops, brooms, garbage bags, soap, and more.
Start small, and work your way up. When you begin in a small room, you're able to see the results immediately, which can boost morale.
Remove all the furniture and belongings from a room before cleaning. This enables the room to be sanitized in a more straightforward fashion.
Items that can be salvaged should be put aside. There are some charities that will pick up donations if you call them ahead of time.
After the clutter has been removed, you can deep clean. This necessary step will ensure that any lingering odors or bacteria will be eliminated so that the residence can become a home.
Who Pays for the Cleanup on Hoarders?
Hoarding cleanup is important, but who pays for this service? On the syndicated tv show, "Hoarders", the network of A&E pay for the professional cleanup service. They also pay for the experts and counselors who help the homeowners going through the process. Using this unilateral approach of therapy in combination with cleanup, people are able to get their lives back together.
Is There Free Help for Hoarders?
There are a number of different resources that are available for hoarders. If a service is not available nearby, there are websites and companies devoted to promoting more understanding of hoarding. Hoarding is known as an "intelligent syndrome" which means that it affects many intelligent people and is not easy to treat.
What is the Best Treatment for Hoarders?
Apparently, psychotherapy is very helpful for hoarders. Psychotherapy is also known as talk therapy and is the primary treatment for hoarders. Specifically, cognitive behavioral therapy is a very popular form of psychotherapy. Cognitive-behavioral therapy is a short-term goal-oriented psychotherapy treatment that utilizes a straightforward, hands-on approach to problem-solving. The goal of cognitive behavioral therapy is to change the associations that a person has to certain stimuli.
Hoarding Cleanup Services Near Me
One of the best ways for you to find a cleanup company nearby is to conduct an internet search. Homeowners are advised to type in their location and the name of the service that they desire. In this case, it would be 'hoarding cleanup services near me.'
Hoarding Cleanup Services
There are many different hoarding cleanup companies in the United States. However, the general premise behind what a hoarding cleanup company does is the same. Clutter cleanup service, for example, can target only a few rooms, or it can mean the whole house. Junk removal service generally entails that a cleanup company will bring a truck for a small pick-up of items or arrive with a dumpster for a lot of things.
Hoarding Cleanup Services Cost
As previously mentioned, hoarding cleanup costs can vary. The final price will depend on the size of the home and the severity of the cleanup.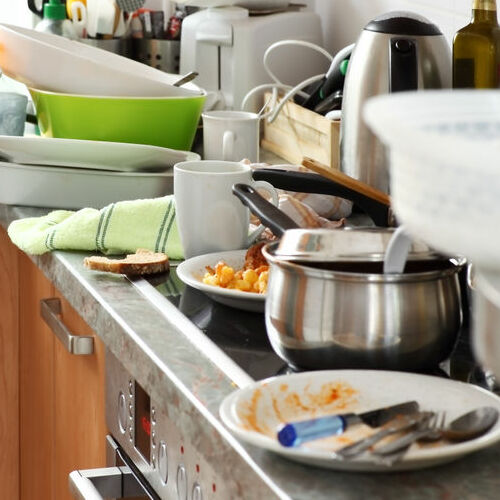 Hoarding Cleanup Services Florida
Whenever you select a cleanup services company, please be sure to review the qualifications of the business, and how long they have been in business. Messes are no laughing matter. That's why it's important to assign such a job to a company that is willing to hit the ground running.
You need a company that knows how to handle hoarding cleanup services in Broward, Palm Beach, and Miami-Dade Counties, FL, with proven results. Call Restore Experts, Inc. at (954) 548-5613 to speak with our staff about making an appointment today!