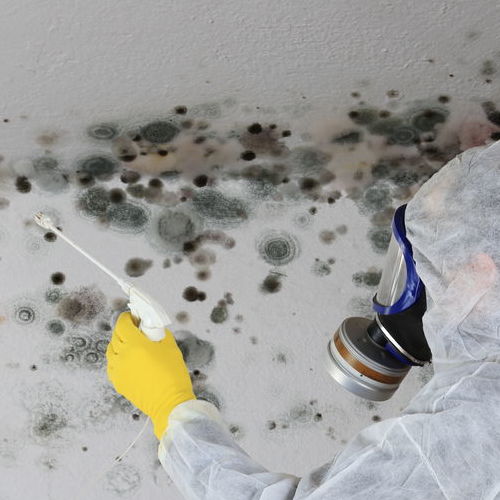 Can You Clean Up Mold Yourself?
Are you in desperate need of mold removal? Are you wondering whether or not you can do it yourself? In all honesty, each case will be slightly different as it pertains to the severity of mold in your household or property. For small cases, it is possible to use a few household products. These products include baking soda, vinegar, tea tree oil, hydrogen peroxide, and detergent. For a vinegar-based solution, you have the opportunity to use a spray bottle. There is no need to add water to the solution. You can actually spray the vinegar on the surface and leave it for an hour. However, these household solutions will not be able to thwart a significant mold infestation. That is why it is especially critical that you use a professional mold remediation company when possible.
What is the Best Product to Kill Mold?
There are many different products available on the market that help kill mold. Let's review a few. Please read through the following list to discover more.
White vinegar. White vinegar is highly recommended as a way to clean, deodorize, and kill 82% of mold species. This includes black mold which can be found on porous and non-porous surfaces.
Baking soda. This product is effective at removing odors, relieving heartburn, and removing mold. This is accomplished by absorbing the moisture that attracts mold.
Tea tree oil. Tea tree oil has a lot of benefits. It is an insect repellant, an antiseptic, and it is a deodorizer. It's a safe method for removing black mold as well.
If you have a significant mold infestation in your home or property, it is essential to seek professional help. A professional mold remediation company will have effective tools and strategies for handling serious mold issues.
What Kills Black Mold?
Are you looking to get rid of black mold? While you are waiting for the professional attention of a mold remediation company, you should feel free to research the methods that are recommended for mold removal. These methods include combining one part baking soda with five parts distilled white vinegar and five parts water in a spray bottle. Additionally, you can also use a chemical-based mold mildew remover. Bleach and dish soap are also recommended.
How Do Professionals Remove Mold?
There are a number of benefits to be aware of as it pertains to professional mold remediation. A mold remediation professional will remove all water-damaged, mold-infested materials from the area. They will also clean and disinfect walls, carpet, and personal items. If the damage is too extensive, then the drywall and studs will be removed. Finally, they will vacuum with HEPA filtration. HEPA stands for High-Efficiency Particulate Air filtration.
Can You Sell a House with Black Mold?
Do you have a house with black mold that you are trying to sell? While this isn't a great reality, it is important to understand whether it is in your rights to do so. According to a leading real estate website, you have the right to sell a house "as is" with a mold infestation. However, this information must be disclosed to the buyer. When you are selling a house that has a mold infestation, then the buyer will most likely be a cash buyer.
Will Insurance Cover Mold Removal
Are you wondering if your homeowner's insurance will cover mold removal? The good news is that homeowners insurance will cover mold damage if the damage was caused by a "covered" peril. The list of covered perils will be itemized in your homeowner's insurance agreement. If your mold damage was preventable or caused by something that is not established in your contract, then your insurance provider will have reason to reject your mold removal insurance claim.
When is Mold Removal Covered by Insurance
When you need serious mold removal, it is always best to have some financial assistance when it is possible. Insurance will cover the cost of mold removal when the mold is caused by a covered peril. These perils will be listed in the terms of your homeowner's insurance contract.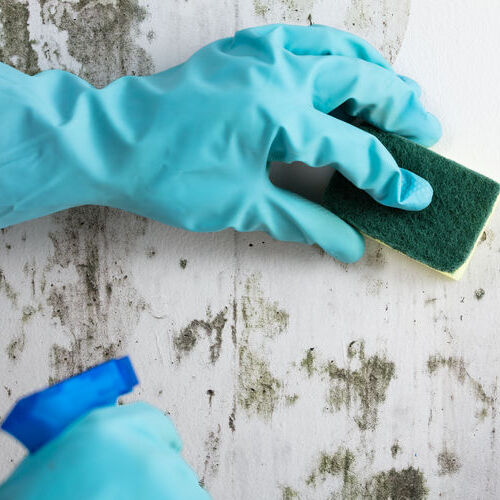 What Mold Removal
When you need to check and see if you have mold, using a mold removal solution will provide some much-needed assistance. Mold removal solutions include undiluted white vinegar and a properly diluted bleach solution. To make a bleach solution, you will mix one cup of bleach in a gallon of water and apply it to the surface. Do not rinse. When dealing with grout, you can add a little dish soap to help it penetrate porous surfaces.
What is a Mold Removal Fogger
A mold removal fogger produces a mist of antimicrobial and odor-controlling solution that is specifically designed for mold remediation.
When you need mold removal in Broward, Palm Beach, and Miami-Dade Counties, FL, you can count on us to make the difference you need. Please reach out to us to schedule an appointment. You can reach us at (954) 548-5613 today!